Everyone, please meet Onofrio Tota, our declared "King Beyond the Wall" in the latest affiliate contest held by Avangate Affiliate Network during March and April. Onofrio has been with us since 2012 with his website, softstore.it, and we have enjoyed every step of this beautiful partnership with him.
His performance during the "Spring is Coming" affiliate contest showed an impressive increase in sales volumes, reaching numbers six times higher than the previous non-promo period. This placed Onofrio in the position of winning the category for highest incremental increase, all due to the excellent job that he does by constantly providing new content for the end consumers.
Find out how Onofrio managed to stay on top for 10 years in a row in the affiliate marketing industry, by reading the following interview we had with him.
1. How long have you been working in the affiliate marketing industry and what's your main role at softstore.it?
I've been working in the affiliate marketing industry for almost 10 years. I manage softstore.it, my main website, together with my co-founder and brother Vincenzo.
The work we do on softstore.it consists of producing articles, guides, and useful content for anyone who has problems with their computer or mobile device and proposing the best free or paid software solution.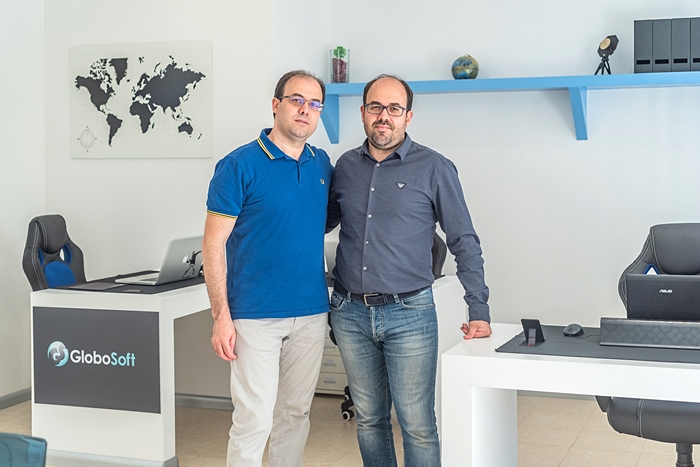 Onofrio and Vincenzo Tota, brothers and co-founders at softstore.it.
2. What's your biggest affiliate marketing challenge right now, and why?
The challenge is to always look for new partners and new products we can propose to our country's market. Our affiliate work is not passive but proactive - it is actually "geolocation marketing" work-because our goal is to provide a translated version of the software, guides, and videos for Italian users and also provide technical and commercial assistance in real time.
For this reason, we aim at a real marketing partnership with the Vendor.
3. Name the most successful affiliate project you've worked on. What do you think made it successful?
One of our most successful affiliate projects is a PDF editing software. Its success is due to several factors:
Excellent product quality,
Product available and translated into our language,
Excellent value for the money compared to competitors (among these I also mention the giant Adobe Acrobat),
Customer support 24/7 which I provide to my clients
4. Can you tell us three digital marketing trends every company should look at and prepare for in the next two year?
Content Marketing. Creating unique and quality content is key to success with search engines and social media. We need to publish new and original content on a regular basis to maintain our success.
Chatbots. Communication with customers and prospects is very important to affiliate marketers. Chatbots can help companies automate and optimize their customer service. These virtual assistants offer outstanding customer service, meeting customers' expectations, and automating repetitive tasks.
Video Marketing/SEO: Video is a must-do for every marketer today and live video is also gaining popularity, with a large number of businesses using it for interviews and product demos. Besides, videos are more displayed in the SERPs, so video SEO is becoming much more important.
5. How do you think our network helps softstore.it achieve its goals as an affiliate?
First of all, the Avangate network offers the most important software vendors from all over the world and it is easy to search, request, and activate new affiliations and partnerships. Other advantages are the excellent commissions and the possibility to choose between different types of affiliate links (direct links to the cart and to the product, and trial links).
Finally, it is a reliable and secure payment platform that certainly helps to achieve excellent conversion rates.
6. Any advice for affiliate newcomers who are promoting software and digital goods?
The main advice is to create quality content that it is really useful to users, such as creating reviews, guides, or comparisons of software that help the user to choose the product most suitable for them. So, it is not enough to just promote software, but you have to really test and know how they work in order to offer an authentic and credible experience to the buyer.
If you want to be one of our success stories too, join Avangate Affiliate Network and make it happen!