We have a great story for you today, putting the spotlight on our cherished long-time partners from, NMPi. NMPi is an award-winning, international digital marketing agency with over 15 years of experience in delivering performance-based campaigns at a global scale. They specialize in PPC, CSS, Programmatic Display and Paid Social services.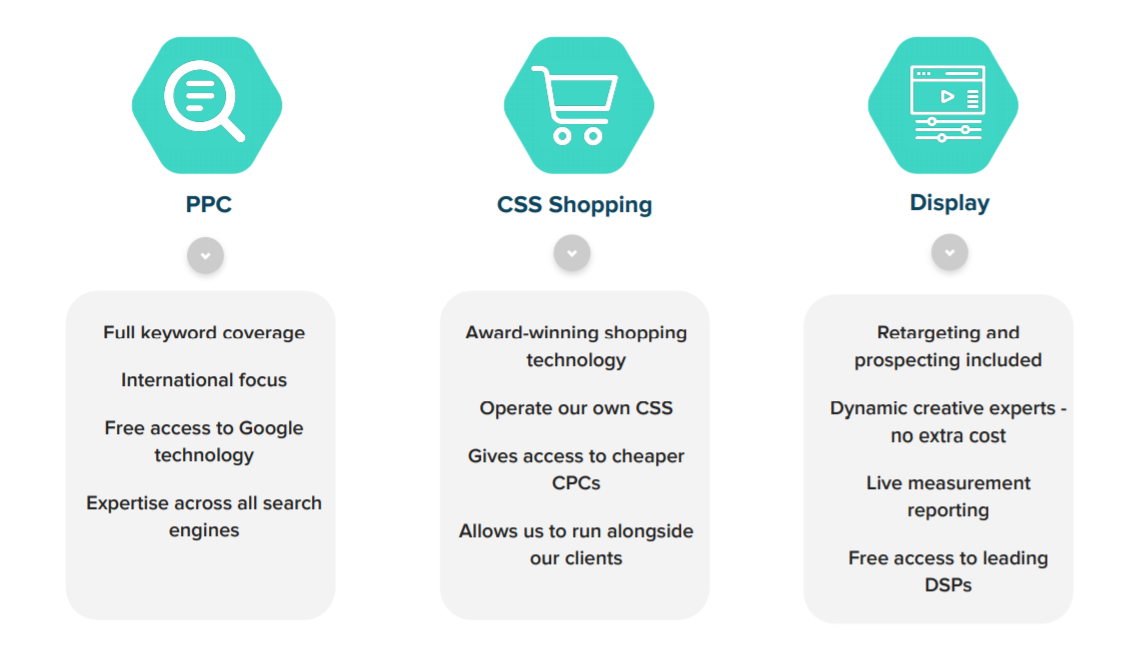 Alex Haynes, Partnerships Director at NMPi, was kind enough to tell us a few words about their journey.
1. How long have you been working in the affiliate marketing industry and what's your main role at NMPi?
I am the Partnerships Director here at NMPi, leading our UK Partnerships team that manages our relationships with affiliate networks and their clients. I have been in the industry for 5.5 years.
2. What's your biggest affiliate marketing challenge right now, and why?
Apart from the obvious, our biggest affiliate marketing challenge right now is probably a communication challenge. As an affiliate we are unique in what we offer, and this often leads to an initial misunderstanding about the ways in which we work. Take our PPC service for example. We continue to speak with businesses even today who think we deliver old-style affiliate PPC-third-party landing pages and brand-bidding. We have moved a long way past this model, and it's our job to educate advertisers about what is now possible.
3. How did you successfully adjust to the recent pandemic?
As a business, we were very quick to move to the new working from home environment. Our central support teams did a great job of making sure everyone had what they needed, and communication from leadership on the short- to medium-term plan was clear. We are all now set up at home with laptops, additional screens and headsets and are continuing to successfully support our clients and partners.
4. Name the most successful affiliate project you've worked on. What do you think made it successful?
One that stands out is our work with Norton. Since 2018 we have been delivering all of their EU PPC campaigns across the Bing search network. Our support is delivered on a pure CPA basis, with NMPi covering the media spend up front, and we operate alongside their existing in-house managed Google activity.
It has been a great partnership and we have a close relationship with the team at Norton. The success has come from strong regular communication, clear goal-setting and the fact we're able to speak very openly about new ideas and challenges each business is facing.
5. Can you tell us three digital marketing trends every company should look at and prepare for in the next two years?
Software adoption and expansion. With all consumer eyes online and sectors looking to respond, expect a boom in industries looking to improve their software offerings (education and property are two examples). Many of our clients are starting to pay more attention to their app proposition as a result of the last 6 months, and those that don't yet have one are working out how to enter the market.

Incorporating third party data. There is so much available information that can be used to improve paid campaign performance. The businesses that take advantage of that fact will be the ones that win. Examples include linking campaigns for a travel company with a weather API that allows us to push certain messaging when the weather is good or incorporating live currency exchange rates into campaigns for a money transfer site. This data is freely available, you just need to find a way to make the most of it.

Emergence of new formats. The digital advertising ecosystem is changing rapidly. The once shiny new thing that was Facebook advertising is already feeling mature in comparison to its younger rivals. In the next few years expect an explosion of new formats like native in-game advertising and programmatic out of home. It will be important for businesses to stay on top of these new platforms so as not to miss out on opportunities.
6. How do you think our network helps VIP Affiliate Network achieve its goals as an affiliate?
The Avangate Network allows us to work in a very streamlined way with businesses looking to partner with a digital marketing agency on a CPA model. The ease of payment and tracking simplifies an important process and makes it very easy to get on board with us.
7. Any advice for affiliate newcomers who are promoting software and digital goods?
Be prepared to be flexible when it comes to structuring the payout. Unlike physical goods, there is often a series of actions that digital goods organizations are looking to drive and being open to setting up your payout to drive users deeper into that series will lead to a strong partnership.
It is your turn to be one of our successful publishers. Join us!