Global Affiliate Network for Software & SaaS

Join our premium affiliate network for digital goods and services for global distribution. Establish your brand with our powerful tools and support. Leverage a growing database of 22,000+ software products, advanced marketing tools and expertise and the industry's highest commissions. And select best-selling titles that align with your content - all while enjoying flexible and complete payment for each sale booked.
Search the Software and SaaS Affiliate Marketplace
The Marketplace is a comprehensive platform that keeps you up to date with what you can find and promote from the Avangate Affiliate Network, making it easy for you to partner with the most relevant vendors for your business.

LANDMARK
Take a quick tour of the marketplace - use the "search" field to browse through an extensive and ever-growing list of over 30.000 software products and digital goods and choose your pick - from top converting security software, audio & video tools, business & office solutions to various cloud and smart business apps.
As soon as you find the right products for your business, just request partnership with the selected vendors and start making money! If you don't know what to sell yet, sign up with us and gather all the information you need to get started.
Get Your Free Copy of 100 Tips for Successful Affiliate Marketing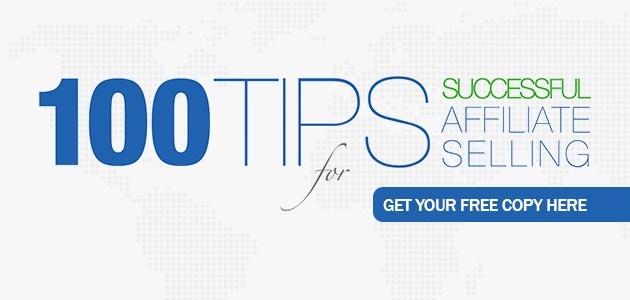 Every entrepreneur who's had some experience knows that success is built on hours, weeks and months of work. That's why we're here: to help you out in growing your affiliate business the right way!
This e-book will help you:
Start a Digital Goods Affiliate Business from Scratch
Optimize Your Website for Better Conversions
Learn How to Get and Keep Clients
Understand How to Pick the Right Partners
Use the Right Tools
Our platform provides the right tools for you to focus on the strategy and results of your campaigns and worry less about the means to achieve your goals.
Membership in the Avangate affiliate network comes with many advantages. Chief among those is instant access to a wide range of resources - such as business reports, 24/7 support, advanced marketing tools and exclusive promotional offers - all designed to help ensure your success. You'll also receive prompt monthly payment for all sales booked, and your correct share for any recurring bills and renewals. Plus, sign up is fast and easy, and there are no fees or hidden costs. Just choose the right tools and products for your niche and start promoting.

Deep linking
Create affiliate links that go directly to the product checkout page in order to obtain a higher conversion rate.

Comprehensive reporting
You have instant access to extensive reports on your activity: clicks, sales, conversion rates, earnings per click, refunds. Export your sales orders via APIs.

Flexible discount opportunities
Browse to our vendors' promotions or generate discount coupons from your own commission to attract more customers!

Localized shopping carts
Get to use a geo-targeted shopping cart which will help you increase the conversion rate when tapping new markets.

Automate listings
Easily generate various data-feeds which are updated daily and include all the necessary information.

Dedicated support
Get help from a real person on affiliate matters in real time, 24x7 via email and live chat.

Custom e-commerce
You have the possibility to customize the vendor's payment templates with your own website graphics and identity in order to create a smooth shopping experience for your visitors.

Flexible payment options
Get paid monthly via wire transfer, check, PayPal or Avangate MasterCard after a minimum $100 transfer amount has been reached.
Avangate Affiliate Network Benefits

Get started in no time!
Becoming an Avangate affiliate is easy and free: the sign-up process takes a few minutes before being approved in the network and there are no hidden costs. Rest assured you'll quickly become accustomed to our intuitive platform.

Earn a steady revenue flow
Once you establish partnerships with vendors that match your business, you can start cashing in! Our merchants have set commissions of up to 75% and constantly have special bonuses for their affiliates - in other words, if you perform well you'll be rewarded. You will also get paid for license renewals.

Convert your traffic!
Your affiliate account includes useful creative to boost sales, like banners, data feeds, and other marketing materials. You can also seek strategic guidance from one of our affiliate experts: just send an email to affiliates@avangate.com for help.
Be in control!
There are many other resources to help you grow your business: on-the-fly reports with detailed figures, weekly newsletters with fresh offers and a dedicated support team that is here to help you 24/7.
I get to:
Attract more clients with coupons generated from my own commission!
Be paid monthly or more often, according to my performance.
Have a clear view over my activity anytime through the real-time reports.
Fully rely on the affiliate support team which is here to help me 24/7.