Avangate Affiliate Network Drives Sales Growth for Top Vendors in the Industry
SOFTWARE





DIGITAL GOODS





Our Merchants Testify Our Value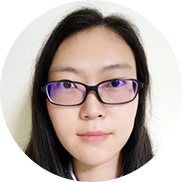 Avangate affiliate network has everything we need to achieve our goal: targeted affiliates, fast responding support, professional affiliate manager, powerful risk management system to monitor and prevent fraud affiliates, and easy to operate interface. Besides, Avangate affiliate team also works on various promotional campaigns to help us connect with top performing affiliates and boost sales. Because of its excellent support, we're able to continue to grow our affiliate program rapidly.
Lucy Lu
Business Development Manager
IObit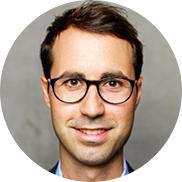 When it comes to growth, it's crucial to grow outside your existing customer database and an affiliate business can be a big potential. Being a member of the Avangate Network allows you to reach new customers, connect with thousands of affiliates and generate new revenue streams. Signing up, defining partner commissions and promoting campaigns through the integrated tools are simple and effective. I'd definitely recommend it.
Felix Hüning
Director eCommerce
Nero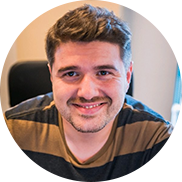 Avangate is a very reliable partner, with whom we have been working closely for over 2 years to grow the Mondly Affiliate Program. They have the know-how and a diverse network of affiliate partners needed to help us increase our online sales. And Avangate's easy-to-use management interface makes it simple to track sales, monitor affiliate activity and determine each affiliate campaign's success. We look forward to a mutually profitable and long-term partnership.
Andrei Năstasie
Affiliate Program Manager
Mondly

Avangate affiliate platform is a step above other similar platforms offering a great potential for the growth of any business. Regular marketing incentives, close collaboration with a dedicated affiliate manager, handy tools for monitoring data and reporting help us drive more traffic and qualified leads to our website, grow our affiliate network rapidly and, on top of that, steadily increase sales volume.
Irina Sanaeva
Head of Digital Advertising Department
Online Media Technologies Ltd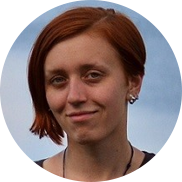 Avangate is our first and most powerful affiliate network, through which during more than 10 years of cooperation we have found many quality partners. We appreciate the wide range of available link types, smooth integration with our shopping cart, and full support from the Avangate team for all our requests and needs. We also participate regularly in various activities and seasonal events held by this network, and their attentive attitude towards affiliates and vendors is really impressive.
Alyona Dmitrieva
Sr. Marketing Specialist
Movavi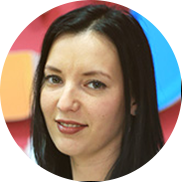 When we started working with Avangate Affiliate Network, we had already had a more than pleasant previous experience in working with 2Checkout, so we were expecting the same in this case as well. Needless to say, we were not disappointed in any kind of way! Avangate is everything they promise to be - and more. Not only have they enabled us to open the doors to new collaborations with reputable affiliates, but they have constantly gone the extra mile to make sure we are happy. They helped us make sure we are successful - and that is priceless. Even more than that, they did it all in a way that was polite, warm. We always got the feeling that the people at Avangate are ready to come forward for us at any time, any hour, and for that we cannot be anything but grateful. Our experience with them has been amazing so far and we will continue collaborating with them for the foreseeable future, precisely because they delivered to our high expectations!
Paula Mogosanu
Paid Media Analyst
123FormBuilder
It's Easy to Get Started
1
Sign-up for Free with
2Checkout
2Checkout is the leading all-in-one monetization platform for global businesses which helps clients increase market share by simplifying the complexities of modern commerce.
2
Sell through Avangate Monetization Platform
Whether you're tapping into international markets, looking to boost conversion rates or running a subscription-based business, 2Checkout can help you tackle the complexities of digital commerce, globally.
3
Activate Avangate Affiliate
Network
Monetize the power of 50k+ network of content publishers, deals aggregators, paid search or other online services affiliates that will help you increase your visibility on global channels as well as target specific markets.