Up to 75% Commission for Top Affiliate Products
Reper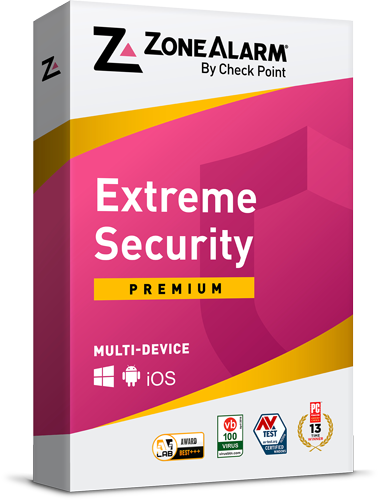 ZoneAlarm Extreme Security is the most powerful multi-platform security suite that stops even the most sophisticated viruses and hackers.
It's the ultimate solution that secures your entire digital life - including powerful Antivirus, legendry Firewall, unique Anti-Phishing, best-in-class Mobile Security, and an award-winning Anti-Ransomware. Everything you need to get protected from real-time threats!
• Powerful antivirus and legendary firewall to block hackers, trackers, and spyware
• Zero-Day threat protection tools - led by the award-winning Anti-Ransomware
• Identity theft protection - powered by premium Anti-Phishing capabilities, safeguarding your sensitive data
• Multi-Platform compatibility - giving you additional protection for your iOS and Android devices
The visitors that come to us from your site are traced for at least 30 days, so if they buy even in a month or two, you will still get your money from the sale.
We will provide you with banners and links to use on your site. All you have to do is place them so that they are easily noticed by your visitors, then start counting monthly revenues.