We were very pleased recently to have a chat with Chirag Arora - Digital Marketing & ORM Manager at SysTools Software. Chirag was kind enough to share several useful insights into the affiliate marketing landscape as well as some great tips on how to best leverage the 2Checkout affiliate program to grow your business.
Please start with a quick overview of your company.
Founded in 2007, SysTools' journey to simplify technology has been nothing short of epic. Many benchmark products have been developed and released by our company, including major contributions in the domain of data recovery, risk management, and email server management. From hard-deleted data to corrupted data; business compliance solutions to maligned-data issues; data corruption to risk management and more, SysTools has solutions for global computer users.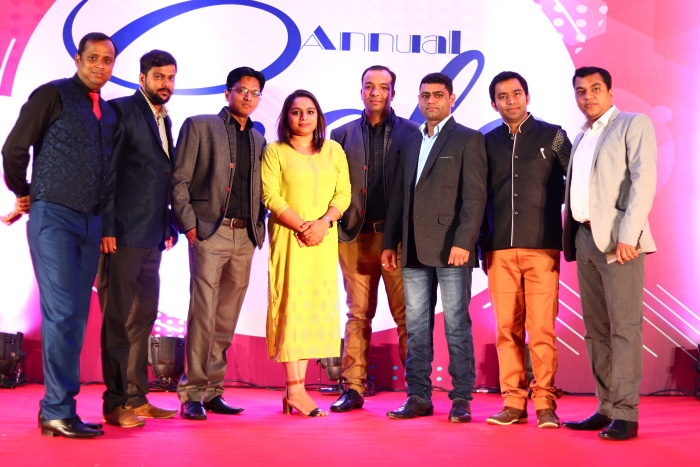 What is your outlook on the affiliate marketing landscape? How do you keep abreast with the latest trends and best practices?
Affiliate marketing is a popular tactic to drive sales and generate significant online revenue. In the past, affiliate marketers were focused on a catch-all practice, but that approach has evolved to focus on the potential segment where genuine leads can be generated. This new approach has transformed affiliate marketing into a credible and popular business influencer.
We at SysTools keep abreast with the latest trends and practices in affiliate marketing by developing evergreen, robust rapport with the audiences that have a definite interest in I.T., the core of our business. We closely follow industry trends and developments and update ourselves regularly. We always have a thorough plan for what we are offering, which helps us visualize what we will execute and how it will lead to business gains.
How important is affiliate marketing in your overall marketing plan?
SysTools works on marketing plans within the four following areas:
SEO
Google AdWords (PPC)
Email
Affiliate
In the past, we mainly targeted SEO, PPC, and email. Based on our analysis, we determined that the maximum sales of our software would be achieved through SEO marketing. (The second-highest sales were through PPC, and the lowest sales were through email.)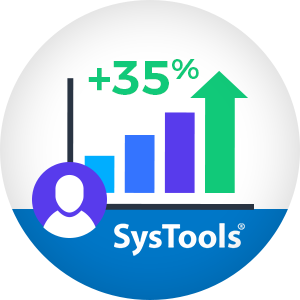 Based on this analysis, we also decided to introduce affiliate marketing in SysTools' marketing plan. After joining Avangate's affiliate program, "Affiliate Marketing" replaced PPC and gave us our second highest sales return in few months. Now, affiliate marketing plays a very important role in marketing our products, and we are very pleased with this move forward.
SysTools has an impressive variety of software products, from data recovery tools to cloud storage. How well are your products received by the affiliates?
SysTools has over 200 software products, from data recovery tools to cloud storage, and we are always working to add more products that will meet the requirements of companies and their users. We try to reach out to all the customers and affiliates to make our products available, focusing on two channels:
Coupon Sites, which are very attractive and provide a variety of offers for customers. We find these coupon sites are the most effective way to attract and make our product easily accessible to our customers.
Technical sites, which contain content writing related to the products, like article reviews, blogs, tutorials etc.
In your opinion, what are the top three criteria that contribute to a successful affiliate program?
We believe the top three criteria that contribute to a successful affiliate program are:
Staying current with industry trends
Maintaining consistency in strategies
Building a strong reputation in your niche
How did our Avangate Affiliate Network help you achieve your goals so far?
In this dynamic world with busy schedules, Avangate Affiliate Network helped us meet all our expectations. It is an ideal platform for the following reasons:
The Avangate platform is time-saving, as it provides the opportunity to connect with a maximum number of affiliates simultaneously.
Along with providing attractive newsletters, the platform also offers various other features like "adding categories," so there's no need to select the receiver's list repeatedly.
The platform can also send follow-up mails.
The network's team is very cooperative and coordinates with the user, constantly updating them about their status.
This network has played a very important role in achieving our goals, and our SysTools products sales increased with some very impressive returns.
Name the most successful affiliate project you've worked on. What do you think made it successful?
Of SysTools' many successful projects with various affiliates, here are endorsements from two of those of which we are most proud: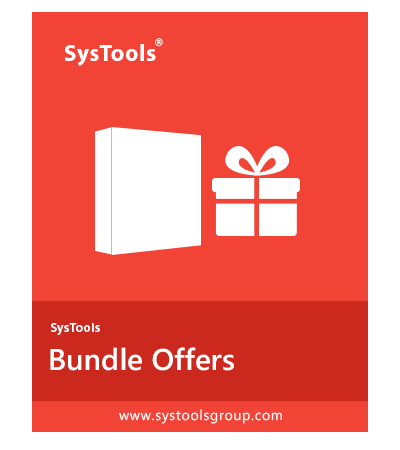 ColorMango
SysTools has been a leading professional data recovery software company since 2007. It has developed many excellent products which are top-rated by millions of users around the world. They have been an ideal fit to meet ColorMango's basic standard: to provide top-rated products for our customers. Our sales data since we began working with SysTools ten years ago proves that their products are popular on the market and have increased our sales revenue.
What are the top 3 criteria that you believe contributed to a successful affiliate partnership with SysTools?
The top three criteria that have contributed to our successful affiliate partnership with SysTools are:
The products are of the highest quality, and are trusted by the majority of users, which leads to corresponding trust from our customers.
We respect our partner's marketing teams and are always very glad to receive any suggestions from them.
We have a good relationship with each other, communicating regularly with vendors while running promotional campaigns or other cooperative activities together.
Mention your promotional techniques?
Our other promotional techniques include the following:
Providing welcome discounts to our customers.
Writing products reviews to help our customers know about other excellent products.
Regularly provide ColorMango membership service for users who have purchased any products at ColorMango.com, so they may receive valuable giveaways and our limited time offer. These are good ways to boost sales and introduce more products to customers.
Our long-term future plans with SysTools Software:
We would like to add SysTools products into our ColorMango Membership Plus service, which will offer a Giveaway Campaign to our valued members for a week/month. This campaign will be repeated every two months.
More communication with the developers, more promotional activities, and more product reviews will give SysTools products more valuable exposure.
iVoice Software
SysTools' product line helps our users manage risk, which makes them very happy. Our customers are extremely satisfied with SysTools' software products, and we are completely confident with them as well.
What are the top 3 criteria that you believe contributed to a successful affiliate partnership with SysTools?
I think only one criterion was the pivotal one for this partnership. That is the customers' satisfaction. SysTools own this!
Mention your promotional techniques?
It's simple. We write the content to promote the SysTools products. The content may be article reviews, tutorial, how-to and so forth.
Going forward, we plan to leverage the affiliate channel by spreading our network worldwide and connecting with the affiliates of various countries like Russia, Japan, and others to make users aware of the benefits of SysTools products. We expect over 300 active affiliate partners to adopt SysTools and generate sales of its products by the end of 2019.