Avangate Customer Success Stories
Bitdefender - Endpoint Security Global Leader
Avangate provides the right platform and services to assist us as we develop and implement our strategy
"Bitdefender has been working with Avangate for several years now and clearly they are more than a partner for us. Avangate are not just providing us a platform, they are enabling us to sell any model of software, via any channel, test and experiment, implement flexible pricing strategies, penetrate new global markets. Most of all, they are sharing industry knowledge, which is so invaluable." said Mihaela Paun, VP Consumer Sales & Marketing, Bitdefender.
About Bitdefender
Bitdefender is a global security technology company that provides cutting edge end-to-end cyber security solutions and advanced threat protection to more than 500 million users in more than 150 countries. Since 2001, Bitdefender has consistently produced award-winning business and consumer security technology, and is a provider of choice in both hybrid infrastructure security and endpoint protection. Through R&D, alliances and partnerships, Bitdefender is trusted to be ahead and deliver robust security you can rely on.
More information is available at http://www.bitdefender.com.
The following case studies show how Bitdefender leverages the Avangate Ecommerce Manager, Channel Manager and the Affiliate Network to increase revenue, business efficiency, customer satisfaction, affiliate-generated revenue as well as improve the overall buyer experience.

---
Success Story: One-Click API
Conversion Rate Increased 3X; AOV Boosted by 12%
"The flexibility of the Avangate platform and the constant feature enhancements such as improved API functionality are making our job easier. We constantly look to optimize the online buying process and improve our clients' experience throughout the customer lifecycle, beyond just accepting payments online. The APIs are key to improving flows, speed, and processes throughout the trial, purchase and usage processes. Using the APIs boosts the customer experience as well, as shown by the increase in conversion rate and AOV," said Ioana Barbu, Conversion Optimization Manager at Bitdefender.
The Context
The end-point security market is highly competitive, leaving providers to constantly strive to bring better products – and, increasingly, services – to market as well as offer an outstanding customer experience before, during and after purchase.
The challenge is to look at the buyer's experience holistically, taking into account usability, the relevance of the content shown to buyers, and "behind the scenes" flows and processes. Bitdefender also wants to minimize internal resources allocated to optimization projects where possible.
Results at a glance
Conversion Rate Increased from 4.8% to 14%
Average Order Value Increased by 12%

---
Success Story: Affiliates
Strong Affiliates Network Sales: 95% Increase in Revenue
Avangate provided Bitdefender with affiliate managed services, improving affiliate-vendor matching and raising awareness about Bitdefender products among affiliates.
"Business partner match is not easy. It takes time to find the right partners and then you need to communicate with them on a constant basis. Automation and mass campaigns have their value, but the larger the deals, the more important it is to have one-to-one relationships, and this is what Avangate facilitated for Bitdefender. We totally value the constant communication between our teams and the support that Avangate provides." said Marius Motohon, Bitdefender Affiliate Manager.
Results at a glance:
95% increase in affiliate-generated revenue within 6 months;
46% increase in the number of clicks generated by affiliates, resulting in increased product awareness;
27% extra affiliate partnerships;
5% additional revenue for Bitdefender from correct affiliate sales tracking and increased affiliate retention.
Conclusions:
Affiliate networks require day-to-day management and support in order to be successful. With the right tools, counseling, and guidance, the effectiveness of the affiliate channel is increased. The Avangate Affiliate Network Team guides vendors from affiliate program setup to concrete recommendations for growing their affiliate sales and reach.
Unlike other software affiliate networks, Avangate aims to build a personal relationship with all affiliates through the Affiliate Doctor, who provides advice on the right communication tools, promotional programs and campaigns, and effective tactics for engaging and connecting with the right partners for each business, producing positive results for the bottom line.
Want to learn more? Download the full case study.
---
Read more testimonials from Bitdefender professionals who work with the Avangate team:

"Avangate provides us a flexible and intuitive platform. They help us to promote our products and to customize the whole purchase process according to our needs. I will recommend [Avangate] - they're highly experienced and listen well to requirements,"
Florentina Onea, E-Commerce Manager at Bitdefender.
Read the full review on G2Crowd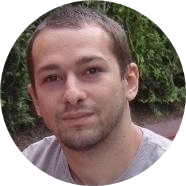 "The reporting and admin interface is extremely intuitive and easy to use. Most of the features are self-explanatory and if there's anything that requires a bit of extra info, the built-in help does the job well,"
Florin Andrei, Technical Support and Premium Services Manager at Bitdefender.
Read the full review on G2Crowd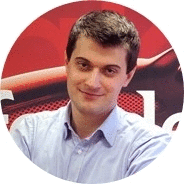 "Reliable, easy to use and flexible enough to fit specific needs. On top of that add an exceptional and open minded customer oriented attitude and you will get the full package you need to succeed in your e-business. With Avangate's reporting solutions and just a few clicks later, I always managed to get the information I needed to plan, monitor and measure our Customer Retention initiatives,"
Mihai Dragnea, Senior Manager, Global Retention & Loyalty, B2B at Bitdefender.
Read the full review on G2Crowd