Case Study
iolo - Leader in the System Utility Software Market
Improved Global Online Revenue by at least 15% with 2Checkout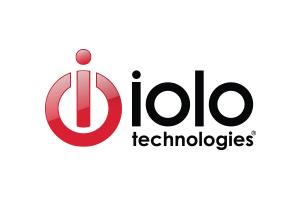 "We've worked with 2Checkout's Avangate solution for a few good years and the advantages of working with them are clear, from entering new markets fast to not having to deal with fraud or payment support issues. Sales brought in by their affiliate network are steadily increasing and their revenue recovery tools for subscriptions are solid. The CRO Program has helped us increase conversion rates and revenue per visitor. Overall, we see a revenue uplift of at least 15% by working with 2Checkout," said Forrest Clark, VP of e-Commerce at iolo Technologies.
About iolo Technologies
iolo technologies, LLC develops patented technology and award-winning software that repairs, optimizes, and protects computers and digital devices, enabling users to enjoy their full computing potential by keeping devices running fast and reliably. With a global sales presence in 33 countries and products in 11 languages, tens of millions of people have used iolo's products for their PC optimization, security, and data recovery needs since 1998. Today, iolo is widely recognized by both consumers and industry experts as a worldwide leader in the system utility software market.
Founded in 1998 and headquartered in Los Angeles, California, iolo is a wholly owned subsidiary of Phoenix Technologies Ltd. More information on http://www.iolo.com/.
---
Project: How iolo Improved Global Online Revenue by at least 15%
The Context & Objectives
iolo's main objective was to improve their eCommerce operations. Having initially started with an in-house solution, iolo was looking for a more efficient, cost effective and scalable eCommerce solution.
Solution
"We gradually moved from our in-house solution to Avangate and the numbers proved it was a smart decision. We were keeping too many resources stuck on maintaining a legacy system that wasn't cutting it anymore. 2Checkout provides tools and capabilities that help us both cut costs and increase revenue through optimization or marketing power," Forrest Clark, VP of e-Commerce at iolo.
Key Results
+15% revenue uplift generated via several services and platform capabilities: Affiliate Network, Revenue Recovery Tools, Unfinished Payments Follow-up, and others
82% YoY increase in affiliate sales
Increases in conversion rate and revenue per visitor through purchase funnel optimization projects. 7-fold ROI
Go to market speed, on a global basis
Increase in eCommerce operations efficiency through outsourcing.
---
Project: How iolo Increased Affiliate Sales by 82% YoY with the Avangate Network from 2Checkout
The Context & Objectives
iolo's objective was to improve revenue via the Avangate Affiliate Network and increase this channel's contribution to the company's overall global sales.
Solution
iolo have worked with the 2Checkout team in order to boost affiliate sales via the Avangate network. A series of campaigns was put into place that had as goals to increase sales as well as recruit new affiliates. The campaigns were anchored around key events, such as Back to School campaigns, or part of the regular communication with affiliates via monthly newsletters.
Key Results
Improved communication with affiliates
The affiliates contribution to iolo's global online revenue increased from 0.4% in 2015, to 2.4% in 2017
82% YoY increase in affiliate sales.